SPECIAL MATCHING FUNDS DONATION OPPORTUNITY!
Even though we had to cancel our 2020 Louis Schmitz Memorial Golf Fundraiser due to the Covid-19 virus for the health and safety of all our golfers and volunteers, we have been given a great fundraising opportunity from an Anonymous donor.
This Anonymous donor has offered to match dollar for dollar (up to the $10,000) on all donations as we go forward. Therefore, we are writing to ask if you would be interested in making a monetary donation. If so, that would be awesome and a Monetary donations can be mailed to:
Louis Schmitz Foundation
c/o Sue Korsman
2720 Urbandale Lane North
Plymouth, MN  55447
hnbranyon@gmail.com
Our annual golf tournament is LSF's only fundraiser event and we are hoping you will continue to make a difference with your contribution. In addition, please feel free to forward this donation correspondence to your family and friends.
Because of your past participation, LSF has donated approximately $100,000 to our Farmington Community.
Please be safe & stay healthy…and we will see you in 2021
Thank you for considering supporting this year's fundraiser.
The LSF Committee
LOUIS SCHMITZ FOUNDATION
GIVING BACK TO THE FARMINGTON COMMUNITY SINCE 2012
The Louis Schmitz Foundation is a non-profit organization and has been established in honor and loving memory of Louis Schmitz of Farmington. The foundation is raising money to provide scholarships to one male and one female Senior athlete from Farmington High School and to help any child who is in need of financial assistance to play a sport or be involved in community activity.
MAKE A DONATION TO THE LOUIS SCHMITZ FOUNDATION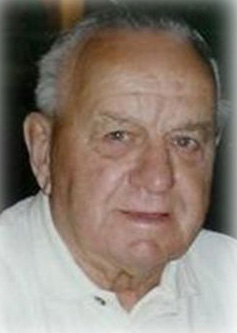 In 1953, Louis Schmitz founded the Farmington Youth Hockey Association. Louis had just moved to Farmington and noticed there was not an organized program for kids to play hockey. He rounded up some players who were hanging around the rink and went to White Bear Lake to play the first organized game for FYHA. Farmington lost that day but Louis persevered with many volunteers to build the foundation of the Farmington Youth Hockey Association.
Schmitz started Farmington's first girls hockey team in 1965, 30 years before the sport was recognized by the Minnesota State High School League. He continued to coach girls teams at several levels over the years. He was inducted into the Women's Hockey Association Hall of Fame in 2005.
His vision and determination have provided an opportunity for thousands of Farmington area kids to play organized competitive hockey.